The best Bus Tours
in La Palma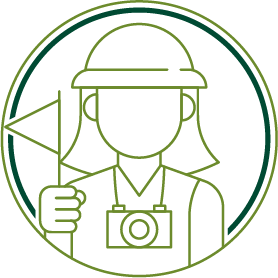 We will take you to the BEST places to hike. Our hiking tours in La Palma have a complete selection of landscapes and difficulty levels. Discover places like Roque de Los Muchachos, Caldera de Taburiente, The Srings of Marcos and Cordero or the Big Volcano Route. Our tours are always guided by profetional and local guides that love La Palma to the most. We will pick you up, we hike and we will bring you back after our amazing hikes.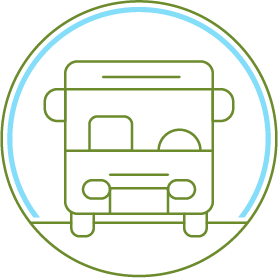 Our BUS tours in La Palma, four very good tours to take you around in La PALMA in the confort of a bus tour. Plentyful of panorama views and gobsmacking viewpoints will be your best option to visit La Palma. We have organized for you vists to places like Los Tilos, La Cumbrecita, Roque de Los Muchachos, Tazacorte, Fuencaliente or San Andres amongst others. Always with our multilingual guides and the best smile to welcome you.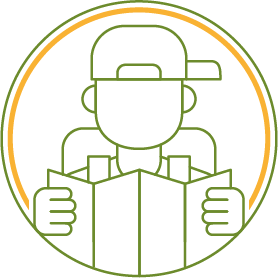 Are you looking for a transfer in La Palma to hike by yourself? Do you want to go to places like Roque de Los Muchachos, Volcano Route or to the North of La Palma and need a transfer that is easy, reliable and cheap? Then book with us one of the many TRANSFERS that we offer in La Palma now!!!
Do you want to go with us?
Visit La Palma and experience the green, the quiet and the simplicity of the laurel forest like in Los Tilos or The Springs Tour. Where lush vegetacition drips from the walls like in a rain forest.
Our trekking in La Palma, offers you the chance to experience real, unspoiled natura and volcanos like in The Big Volcano Route or the Teneguia Tour in the south. Fields of lava, where volcanic craters and twisted rock formations define the views. Places where the locals have learned how to work this land like in the Salt Pans of Fuencaliente.
Don´t forget about our National Park La Caldera de Taburiente and some of the spectacular view points around it like La Cumbrecita or the astronomical area of Roque de Los Muchachos from where you can get one of the best panorama views of La Palma.
La Palma is one of the quietest islands of the Canary Islands, visit La Palma and leave full of good energy again.